Logs will help you track and diagnose errors that may occur in the process of configuring and using the program.
To configure the log settings, you should switch to the "Port - Log files" tab in the options window (fig. 4).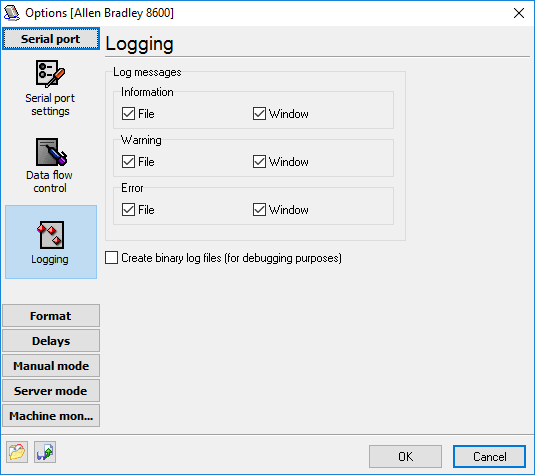 Fig. 4. Log settings.
The program has two types of log files:
Received data log files - these types of files are used to determine the configuration parameters of the machine when the connection is being established. This file allows you to find out the file format used for transmission and configure the DNCP according to it.
Message log files - when the program is working, there may appear both simple informational and error or warning messages. You can configure the level of details in message logs for each machine. The log file either can never be changed or it can be created each day/hour/month, which makes it easier to search for certain information in a log file by date.
For each log file type, you can specify a folder, where all files will store.